The History of Aboriginal Exemption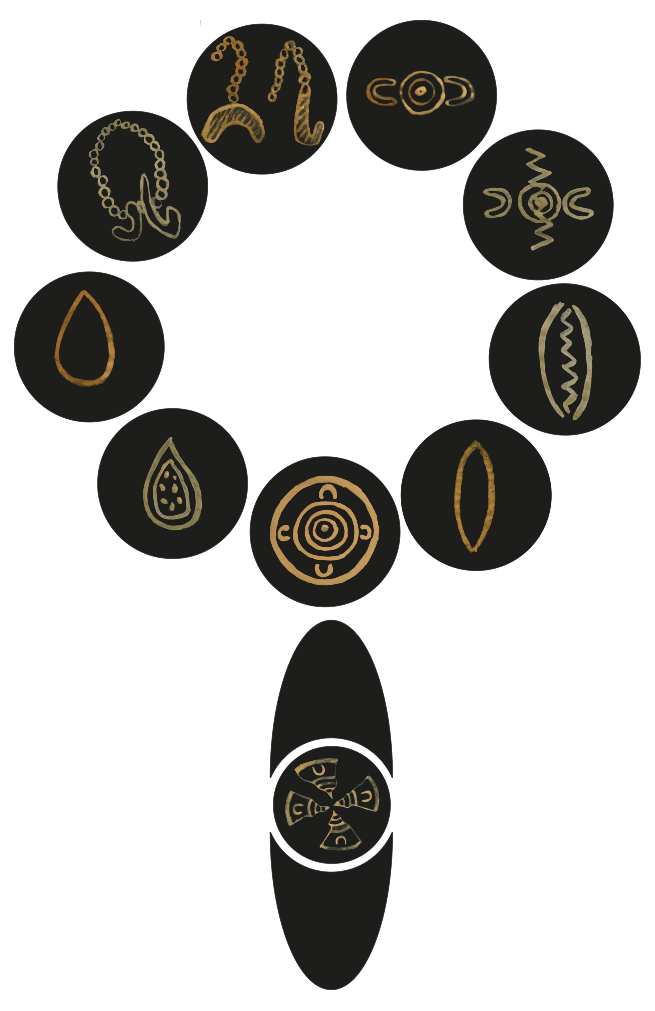 "Living a Lie" (2018), created by Kerri Atkinson, Kristy Baksh, Peta Lonsdale, Nekita Moran, Victoria Webbe, Anna Williams and Jai- Marre Wilson, 2018, Certificate 111 Visual Arts Students (CUA31115) Centre for Koorie Education, GOTAFE. The Aboriginal symbols tell a story in a clockwork direction, starting with 1a at 10 o'clock: 1a & 1b Dog Tag, 2a & 2b Camp site, 3a & 3b Shield, 4a & 4b Waterhole, 5a and 5b Tear drop, Rain. Used under a creative commons licence, CC BY-NC-SA.
Exemption was a policy imposed by state governments on some Aboriginal people during the twentieth century in Australia. It was enacted through a single clause included in many of the so-called "protection" Acts that were passed by every state from the late nineteenth century on, and which allowed the government to control the lives of Aboriginal and Torres Strait Islander people. Acts in New South Wales, Queensland, the Northern Territory, Western Australia and South Australia had clauses which allowed government administrators to declare some individual Indigenous people, who were somehow judged to be worthy, 'exempt' from this legislation. This meant they were no longer under control of the legislation, but it also meant that they were not supposed to have contact with non-exempt Aboriginal people any more.
Exemption is an important, but often unknown, part of the history of the assimilation policies imposed on Aboriginal and Torres Strait Islander people in Australia.
This website has information about the history of exemption, gathered through an Australian Research Council-funded project. The researchers involved in this project have spent four years examining the records relating to exemption in state records offices and libraries all over the country.
We would like to

Offer a way for people to get in contact with us to see if we might have information about family members in our files.

We are also looking for people to speak to us about your family's experience of exemption to contribute to the project. The more stories we hear, the better job we can do in getting this history right.